From Around the World to Your Store.
Evolving demographics create opportunities to grow your business and meet the needs of your customers. We are direct importers, handlers, and repackers. Our long-term relationships with global growers ensure us a constant supply. Procacci Brothers offer a variety of programs within the ethnic category.
Mexican Produce
This is one of the fastest-growing categories in the produce department. our produce comes from traditional growing areas in Southern Mexico. We feature cilantro grown at high altitudes, producing a hardy and flavorful herb. Our product line includes a variety of premium fruits and vegetables, as well as savory herbs, chilis, and spices that make Mexican cuisine so special.
"Garden Heat" Brand Chilis
Mix and Match from a wide variety to create the pack that works for you. This value-added commodity is freshly packed to order. Our attractive labeling provides a heat indicator and handling recommendations. This item provides an excellent opportunity to carry an expanded line of fresh chilis and limit exposure to losses.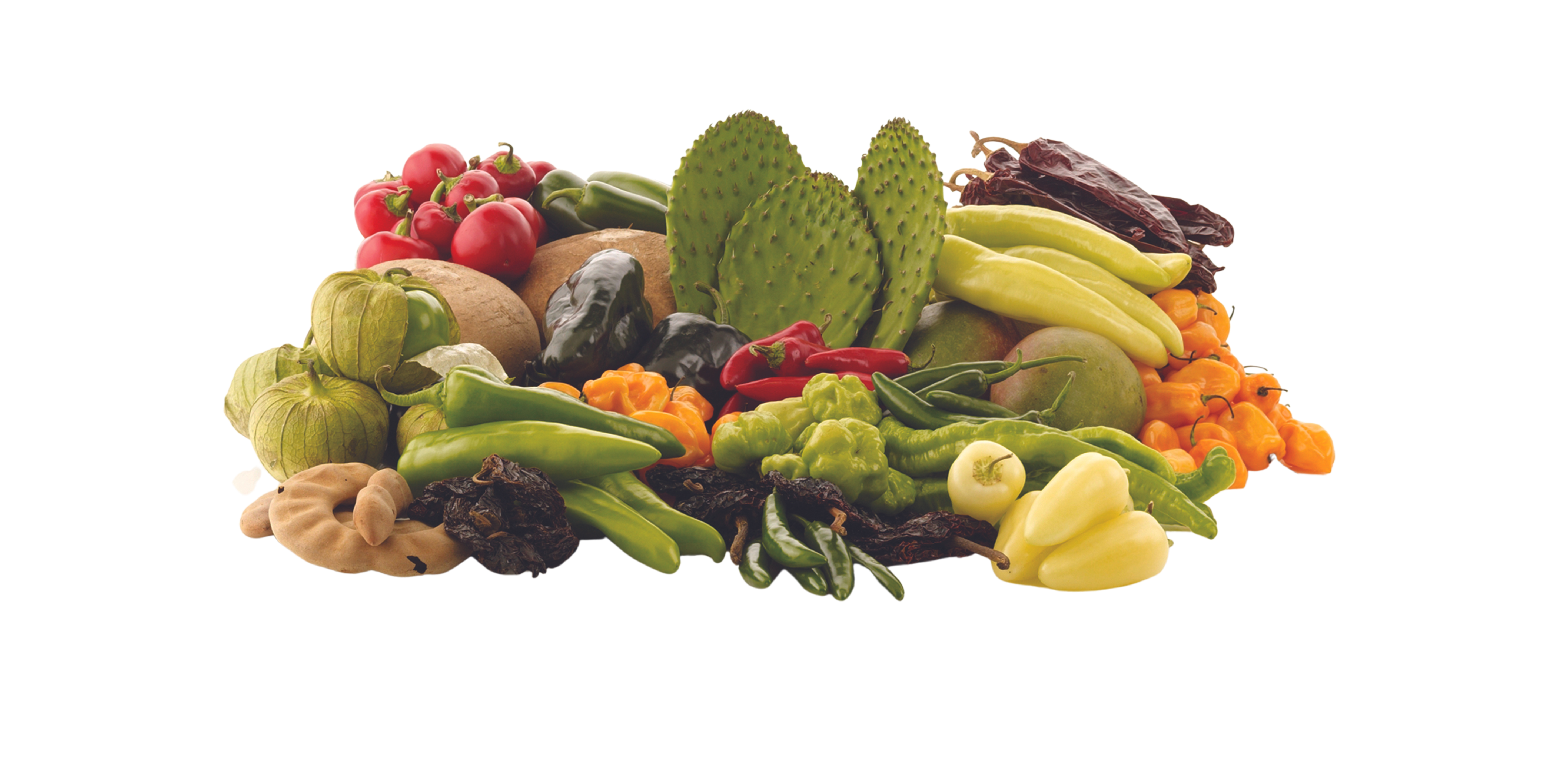 Asian Vegetables
We offer a year-round supply of foreign and domestically grown Asian Vegetables. These items, with their unusual shapes and textures, are staples in the diets of many people from Asia and the Middle East. This category includes a variety of eggplants, squashes, bittermelons, okras, greens, chilis, and exotic seasonings that make these cuisines unique.
Plantains & Other Increasingly Popular Fruits & Roots
.
Much of what we call Tropical Produce is consumed by people from the Caribbean basin and West Africa. While their dishes may vary greatly, there is one common ingredient: the plantain, a member of the banana family.
Procacci Brothers is proud to offer a premium selection of Ecuadorian plantains under our "PBS' label. Our plantains are vacuum packed with ethylene inhibitors to preserve freshness and extend shelf life.
In addition to a wide variety of fresh premium products, we also offer these services:
Custom Packaging

Technical Support

Merchandising Support

Direct Store Delivery

Cross-dock Capabilities
Procacci Brothers offer a wide variety of tropical root vegetables and fruits, along with complementary seasonings that provide that distinctive "island flavor."
Procacci Brothers is your best choice in tropical produce.
Contact Us
Address
3333 S Front St.
Philadelphia, PA 19148